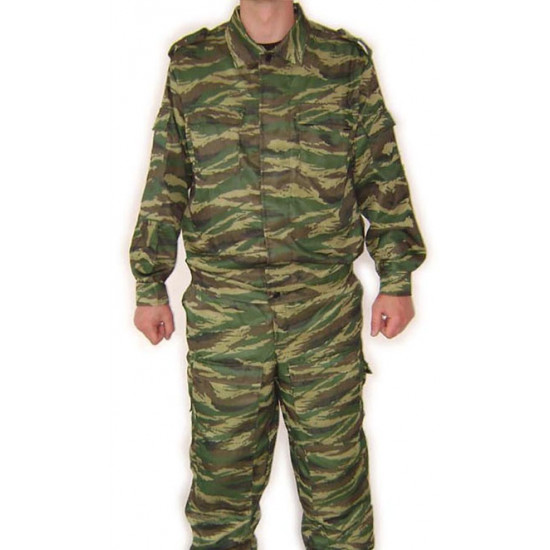 Summer reed pattern uniform Tactical "Tigr" suit for everyday use
Summer uniform, dark-green "reed" pattern. The high-quality tactical uniform consists of a jacket (on buttons) and pants. the pants have 4 front pockets, 1 back pocket, and 2 tactical side pockets for the knife and flashlight. the jacket has 4 pockets.
Made to order in Ukraine. Not a military factory product and not intended for use in military or combat operations. We condemn and do not support the politics of RF.
Stock:

In Stock

Model:

Tigr (Tiger)

Shipping cost:

35