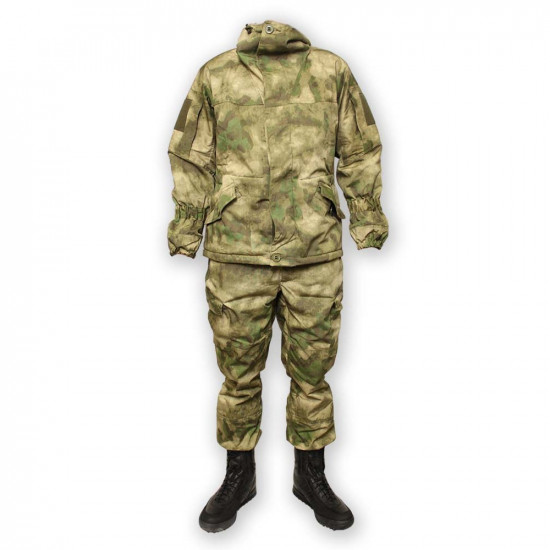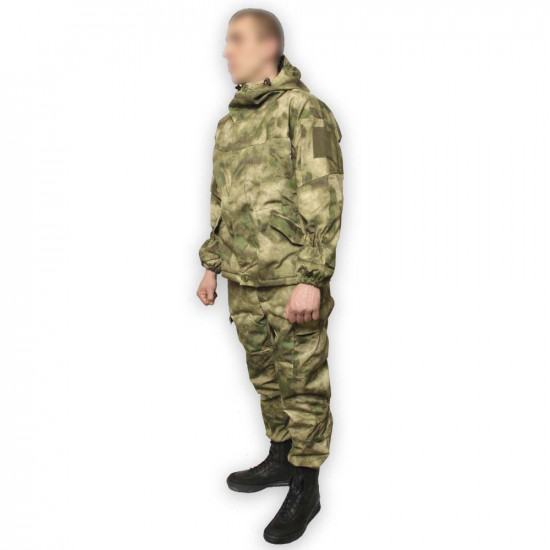 Russian Special Forces GORKA 3 Moss fleece winter type camo uniform
Winter mountain suit with hood Gorka 3 camo model MOSS. High-quality Russian military uniform with rip-stop reinforcement inserts, consists of jacket with hood and trousers. Tactical Gorka uniforms are now used in airsoft, active rest, by special forces Spetsnaz and many other speheres because of high quality and practicality. Tested in mountaineous areas in Chechnya and prooved to be most comfortable clothing.
Suspenders are not included with the suit.
Stock:

In Stock

Model:

SovietMilitaryStuff.com

Shipping cost:

45