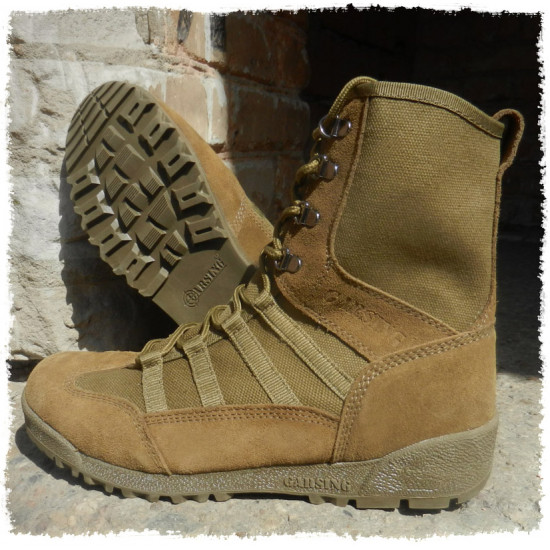 Airsoft Tactical Leeather Boots Urban Shark 131cb Desert
Airsoft Tactical Leeather Boots Urban Shark 131cb Desert
Predatory design, natural materials are breathable, quick lacing system, durable outsole with a tread enhanced stability makes this shoe a great choice for summer tourism and everyday wear as well as a large range of solutions.
It received the highest scores for indicators such as durability and comfort of employees.
!!! Made to order in Ukraine. Not a military factory product and not intended for use in military or combat operations.
We condemn and do not support the politics of RF.
Stock:

In Stock

Model:

SovietMilitaryStuff.com

Shipping cost:

34.5