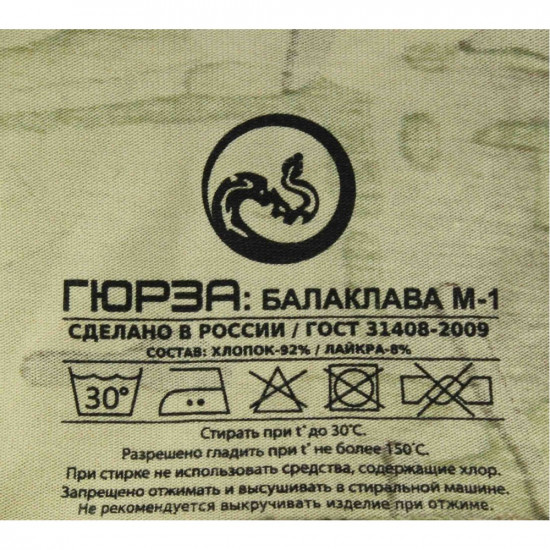 Multicam Giurz hood airsoft terror face mask
Balaclava Multicam by Giurz. Balaclava assault mask Multicam comfortable modern suit combines a mask and a hood, it is possible to use as a scarf or facial mask-scarf. Light movement of the hand closes or open your face. Good air permeability, thin & soft, versatile size. Balaclava "Giurza" is a completely new approach to the elements of individual equipment. Developed taking into account the opinions of representatives of special services and law enforcement agencies. A universal balaclava can be used as Balaclava; Facial mask; Mask-handkerchief; Scarf. The movement of the hand can open/close the face - this is especially important for people using a protective helmet in the high-risk area.
Elongated throat balaclavas for convenience of refueling the collar of the form; Comfortable with prolonged wear; Good air permeability; Universal size; Does not irritate the skin; Hypoallergenic; Quick-drying; Moisture-removing; Soft; Thin. Received positive reviews from Lovers of extreme sports; Representatives of law enforcement agencies; Airsofters Hunters; . Withstands a long exposure: High temperatures of aquatic environment; Ultraviolet; Sweat.
Materials: cotton - 92% / lycra - 8%
Recommendations for care: Manual or machine wash up to 30 degrees; Ironing is up to 30 degrees. When washing, do not use chlorine-containing substances. It is forbidden to squeeze and dry balaclava in the washing machine. It's not recommended to twist the product while spinning the mask.
When washing, do not use products containing chlorine.
Made to order in Ukraine. Not a factory product and not intended for use in or combat operations. We condemn and do not support the politics of RF.

Stock:

In Stock

Model:

SM

Shipping cost:

11.5