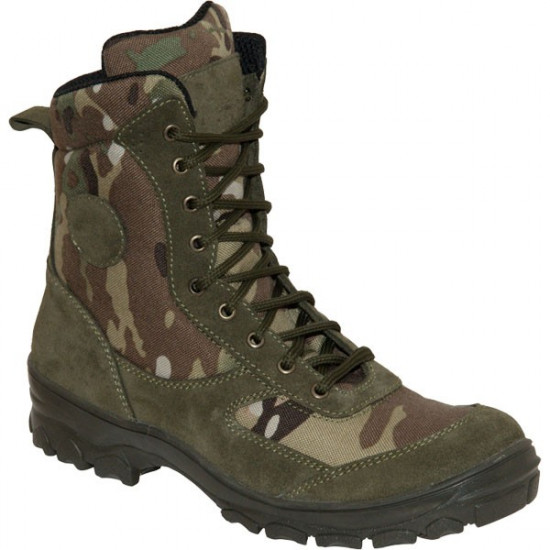 -39 %
Airsoft Tactical Outdoor Leather Boots LYNX Camouflage
Airsoft Tactical Outdoor Leather Boots LYNX Camouflage
Tactical leather tactical camouflage boots LYNX in Multicam pattern, called Bobcat. Modern boots. Stylish looking and best quality footwear. Top combined: velor (1.2-1.4) + high-strength fabric of nylon thread 1680D. Lining: Non-woven abrasion resistant and quickly drying with increased density (150 g / m2) laminated mesh. Sole made of TEP. Method of fastening the sole: glue. Supinator: metal. Toe and back: reinforced, made of thermoplastic material. Sizes: 40 - 46. Features: a blind valve protects the foot from the environment (dust, water, dirt).
!!! Made to order in Ukraine. Not a military factory product and not intended for use in military or combat operations.
We condemn and do not support the politics of RF.
Stock:

In Stock

Model:

2831

Shipping cost:

34.5