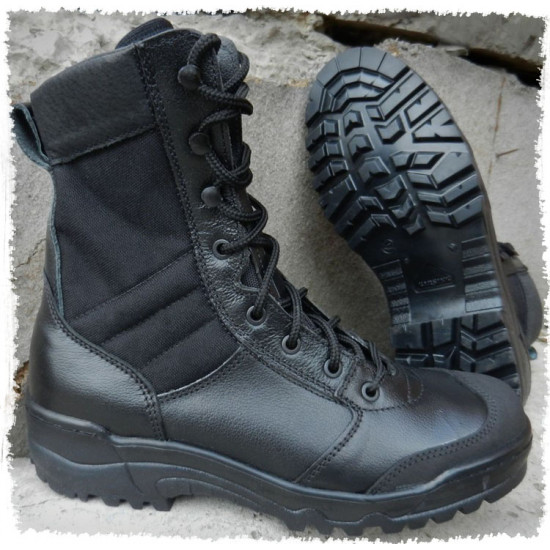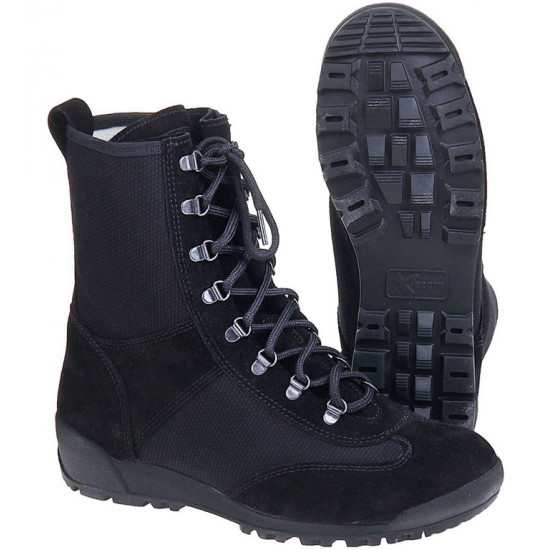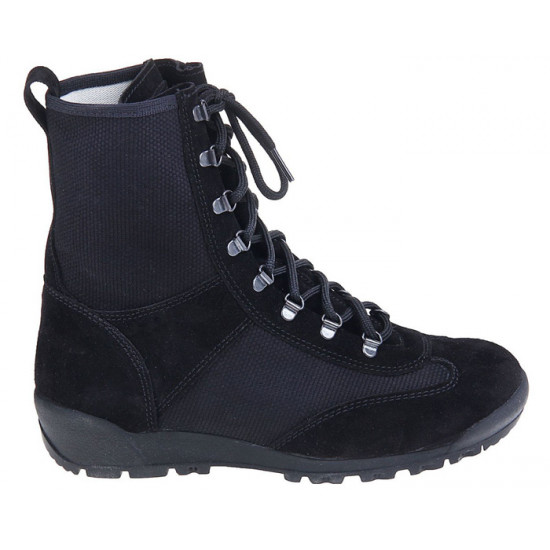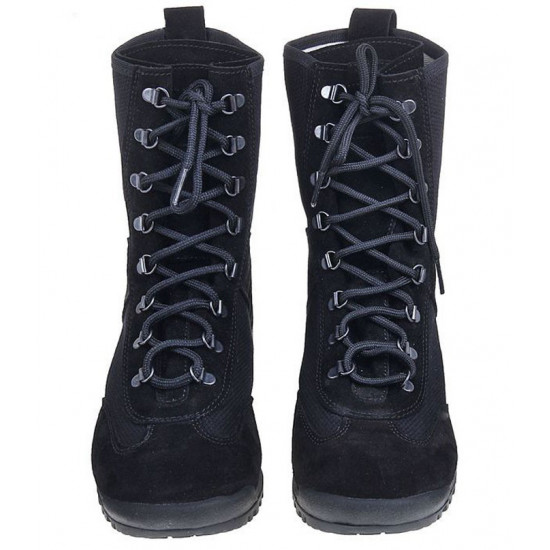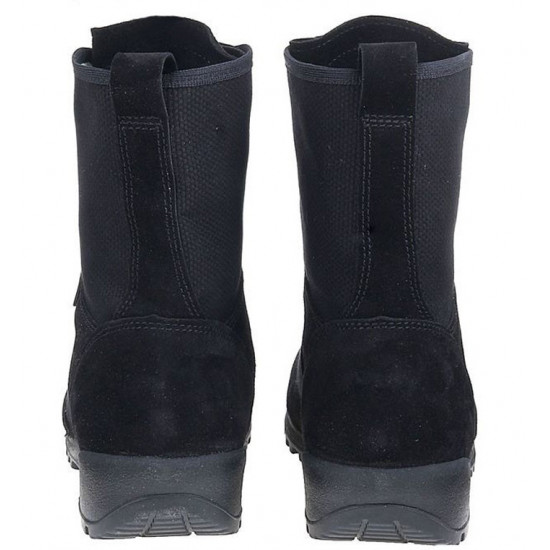 -26 %





Airsoft Tactical leather boots g.r.o.m.
Airsoft Tactical leather boots g.r.o.m.
Perfect tactical leather ankle boots g.r.o.m black. Sport outsole with aggressive tread for comfort wear during contunious time, has excellent adhesion to the surface. There is a zipper on the inner side of the shoes. genuine leather "velour" provides good feet protection, forefoot is additionally protected with "matrix" leather. Reinforced plastic toe cap and part of the backdrop, which usually accounts for a large part of the load. The upper part of the shoe is made of high-strength material cordura®, reducing the weight of the boots. Lining is made of cambrelle® super royal® material, which is resistant to abrasion, antifungal and antibacterial properties. This model obtains best qualities of special forces boots, perfect for outdoor activities and airsoft.
!!! Made to order in Ukraine. Not a military factory product and not intended for use in military or combat operations.
We condemn and do not support the politics of RF.
Stock:

In Stock

Model:

Grom

Shipping cost:

34.5