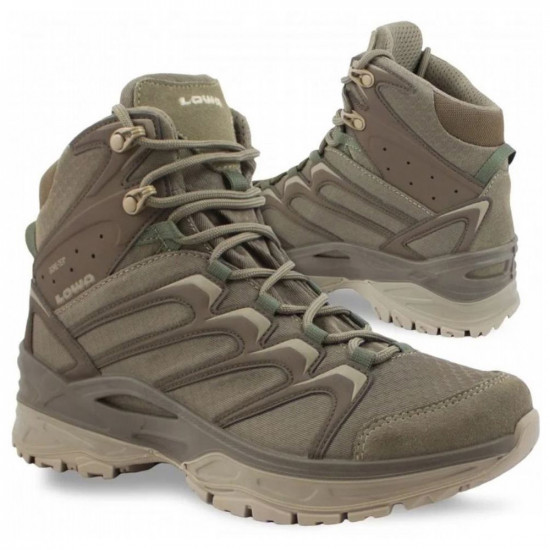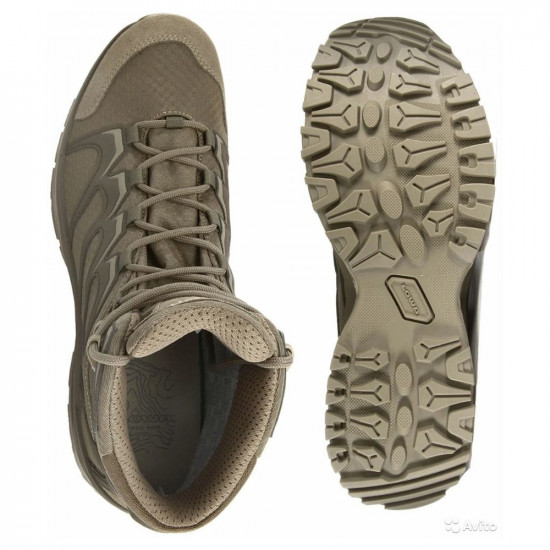 Airsoft Military Boots for outdoor activities riot-stop boots
Airsoft Military Boots for outdoor activities riot-stop boots
Nylon is reinforced with RipStop technology - higher density fibers that run at an equal distance and prevent tear or puncture of the base material outside the area between the reinforced fibers. The amount of polymer reinforcement on the toes is reduced and does not have a reinforced lapel extending even to the toe of the boots, which was also done to facilitate the construction. There is only a small overhang extending from the sole just above the midsole. The sock itself is protected by a suede insert.
Details:
-Soft, shock-absorbing PU foam midsole.
-Stabilizing LOWA Monowrap midsole for stability.
-LOWA NXT grippy outsole.
-Base material: nylon with RipStop reinforcement, Gore-tex membrane, polyurethane
!!! Made to order in Ukraine. Not a military factory product and not intended for use in military or combat operations.
We condemn and do not support the politics of RF.
Stock:

In Stock

Model:

GTX

Shipping cost:

40.25