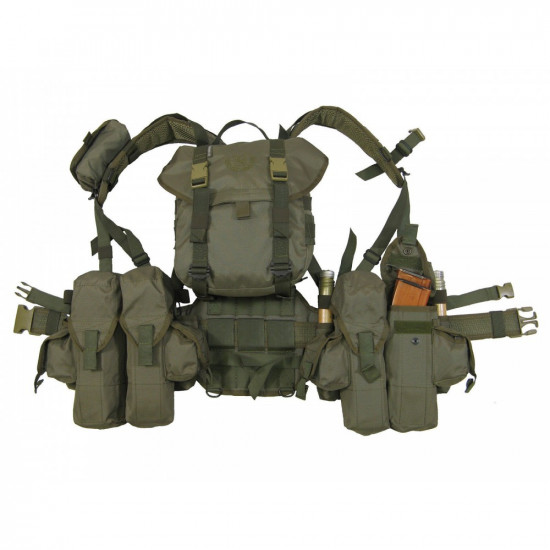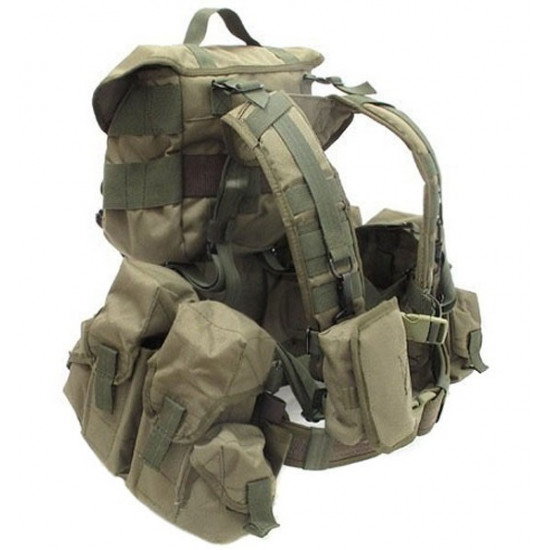 SMERSH Russian Assault kit of field equipment
Russian Army combat tactical assault vest SMERSH AK chest rig is designed to carry ammunition through cross-country terrain, as well as for carrying the signal devices, communication, medicine chest, MRE for one day, ground sheet, engineering ammunition and others. The set consists of:
- 2 pouches for 5.45 AK - 74M magazines, or 8 magazines for 7.62, 4 hand grenades (F - 1, RGD - 5, RGS, RGN), also 4 RSP - ROP.
- pouch for painkillers, medicine chest, individual bandaging pack.
Stock:

In Stock

Model:

SM

Shipping cost:

35