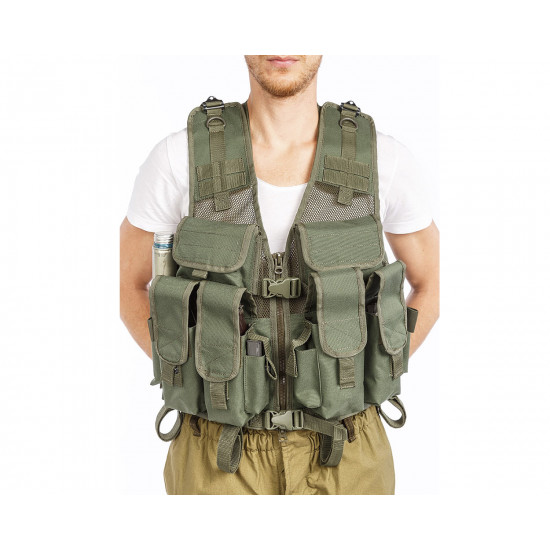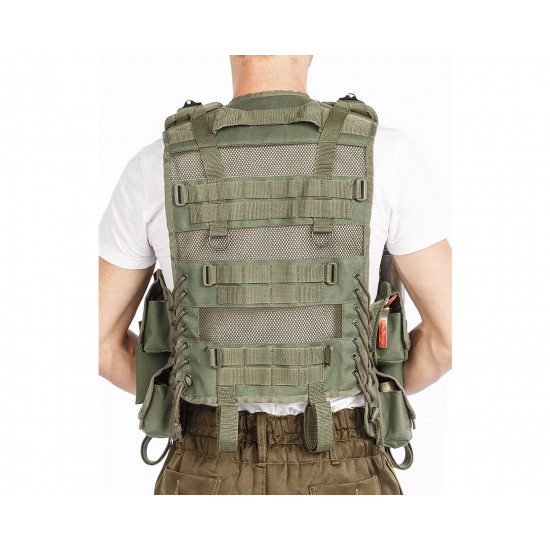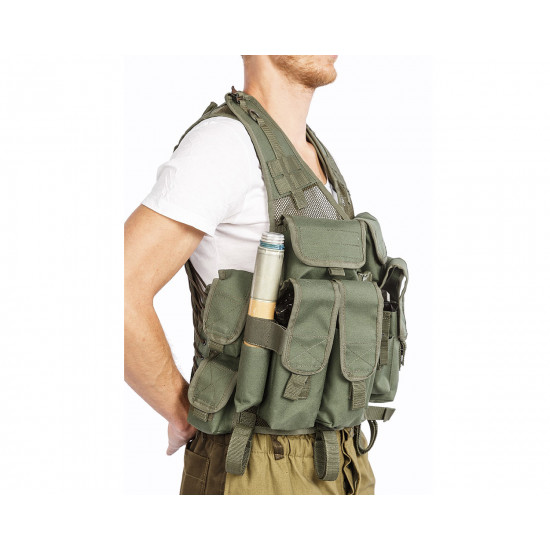 Airsoft tactical vest GOREC (HIGHLANDER)
Airsoft tactical vest GOREC (HIGHLANDER)
Unloading (load-bearing) vest "Gorec" (Highlander) with a set of integrated pouches. Thanks to the mesh-based, the vest isn't hot in the summer; it's also convenient to wear over clothes. Gorec is adjusted in the shoulders by height and side - in width from 46 to 60 sizes. Shoulder straps are provided with a soft lining for comfortable wearing. All pouches are sewn, except the system M.O.L.L.E. ones. The Highlander is fastened with a zipper and two fastex clips, in addition there are slivers in the load-bearing, into which a hard strap with fastex is threaded. On the back and shoulders there are sewn MOLLE cells for placing additional equipment, for example, a walkie-talkie or drinking system. There are evacuation loop in the upper part of the back. In a basic configuration, the vest is provided with a set of pouch for various purposes sewn to the body.
Equipment:
- 4 pouches for mags. The total capacity of the vest - up to 8 magazines;
- 2 pouch for PPI. Can also be used as utilitarian pouches;
- 4 pouches for hand grenade;
- 2 pouches for pistol mags;
- 2 pockets under light flares, smoke.
!!! Made to order in Ukraine. Not a factory product and not intended for use in or combat operations.
We condemn and do not support the politics of RF.
Stock:

In Stock

Model:

SovietMilitaryStuff.com

Shipping cost:

40.25